We Can't Reach You, Hartford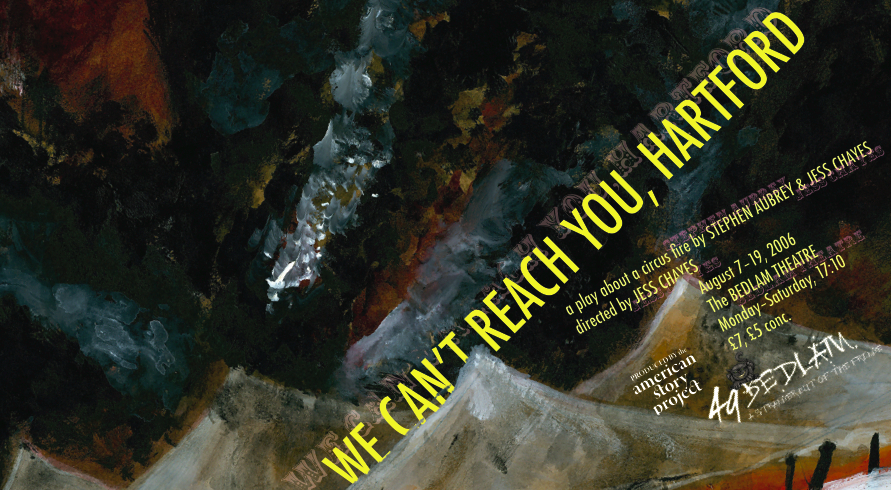 The true story of the Hartford Circus Fire of July 6th, 1944. One month after D-Day, the Hartford Circus Fire — which killed 168 circus-goers, mostly women and children — seemed a small tragedy. But the story of the fire that destroyed "The Greatest Show on Earth" raises the most fundamental questions about he loss of a city's innocence, a missing girl who becomes the object of obsession and a search for the truth in a piece of history that no one can reach.
The Edinburgh Fringe Festival, August 2006.
Wesleyan University, Spring 2007.
2006 FRINGE FIRST NOMINEE

"The painful story that was in danger of being lost to history is brought to life by a lyrical, well-researched script, slick performances by the cast and Jess Chayes's imaginative direction…As the innocent pleasure of the matinee turns to terror, the choreography of the characters who move from dancing to dying while the circus orchestra plays on is impeccable, beautiful and touching. Despite the brevity of the play, each is brought sharply to life to tell not only the story of that fateful day, but also of wider American society."
– The Scotsman (4/5 stars